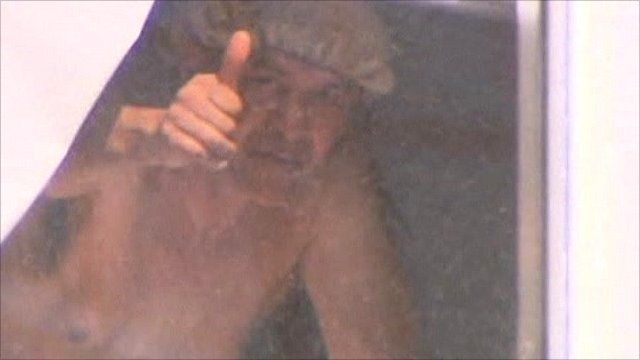 Video
Sydney 'bomb threat' outside courthouse
Reports from Sydney that a man claims to have strapped a bomb to himself inside court building.
It is also understood that the man is holding a young girl - believed to be his 11-year-old daughter.
Video footage showed him shirtless and wearing a lawyer's wig, as he looked out of an office window. His motives are unknown.