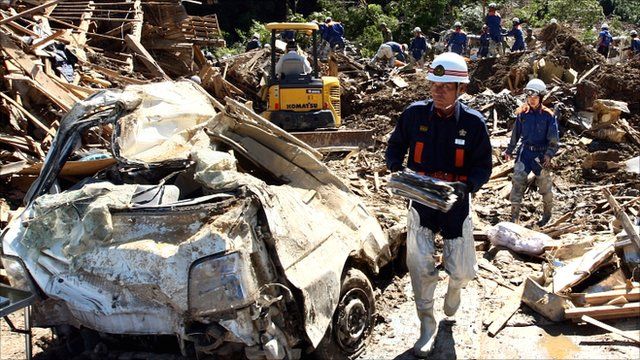 Video
Race to find typhoon survivors in Japan
Japanese rescue teams are continuing the search for dozens of people missing after Typhoon Talas ripped through the west of the country.
It has been confirmed that almost 40 people have been killed but more than 50 are missing after Japan's most powerful storm in seven years.
Helicopters have begun lifting supplies of food and water to isolated communities. The BBC's Roland Buerk reports.