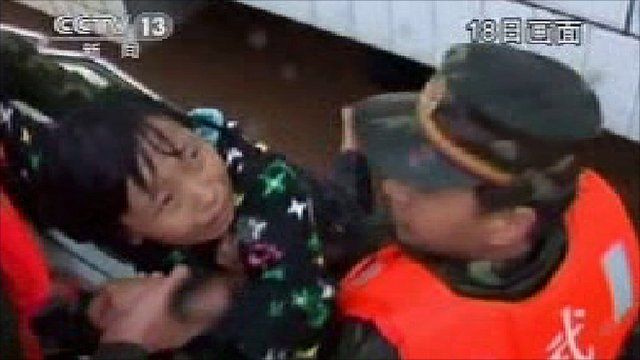 Video
China floods: Dozens killed after days of rain
Floods and landslides in China caused by a week of heavy rain have killed at least 57 people and forced more than a million from their homes.
Officials have said 12.3 million people were affected in Sichuan, Henan and Shaanxi provinces - in the south-west, centre and north of China.
Footage from Chinese state television showed people in Sichuan Province being pulled from floodwater by rescue workers.
In Hubei Province, the sluice gates on the dam at Danjiangko were opened and and thousands of gallons of water poured in.