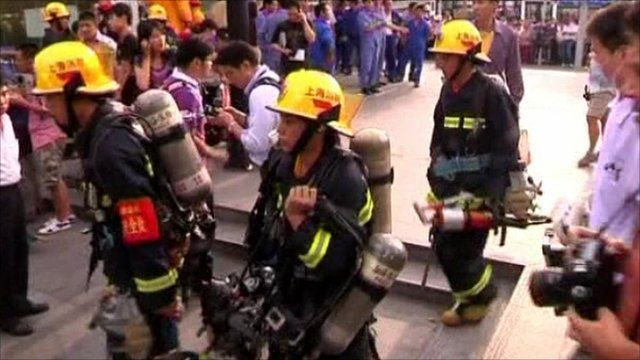 Video
Shanghai train collision: Passengers rescued by fire crews
At least 200 people have been injured after a subway train in Shanghai was in collision with another.
One of the trains hit the rear end of another after a signal system failure at one station, China's official Xinhua news agency reported.
Fire crews went into the underground tunnels to rescue the injured.