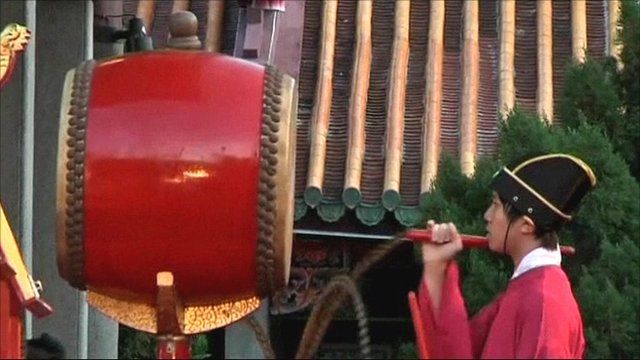 Video
Ancient rites performed to commemorate Confucius' birthday
Taiwan has been commemorating the 2,562nd birthday of one of the most revered Chinese philosophers with ancient dances and rituals.
Dressed in traditional costumes, more than 300 students took part in Confucius' memorial in Taipei.
His philosophy, once condemned by China's ruling Communist Party, teaches principles such as loyalty to the family and mutual respect.
Xiaoyun Yao reports.