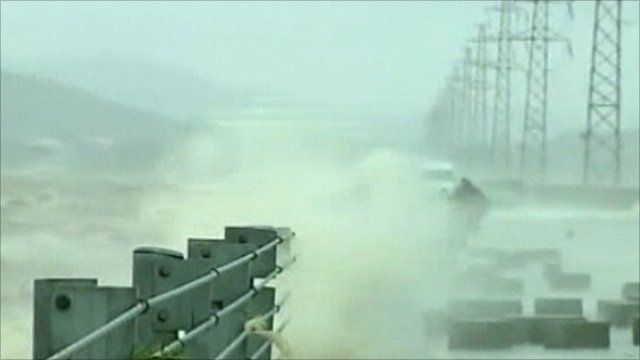 Video
Typhoon Nesat hits southern China
A typhoon that caused death and destruction in the Philippines and shut down Hong Kong is now heading towards the coast of Vietnam.
Typhoon Nesat brought heavy rain and strong winds to the province of Guangdong in southern China, forcing authorities to evacuate people in the region.
About 100,000 homes were also evacuated on the southern Chinese island of Hainan as the typhoon threatened to cause landslides.
Go to next video: Hong Kong braced for Typhoon Nesat