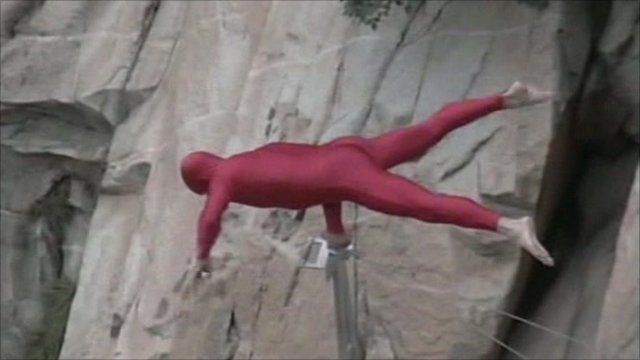 Video
Daredevil balances over cliff edge in China
An extreme balancing artist has put on a breath-taking performance on a mountain edge in eastern China.
Eskil Ronningsbakken built a 19ft (6m) long wooden platform on the cliff of Mount Tai, in Shandong Province.
His acts included performing ballet steps while balancing and placing three chairs on top of each other and doing a handstand - all without safety equipment.
The artist has performed many feats in the past, including doing a handstand on a trapeze bar placed under a hot air balloon.
Go to next video: Wingsuit flyer dives through cave