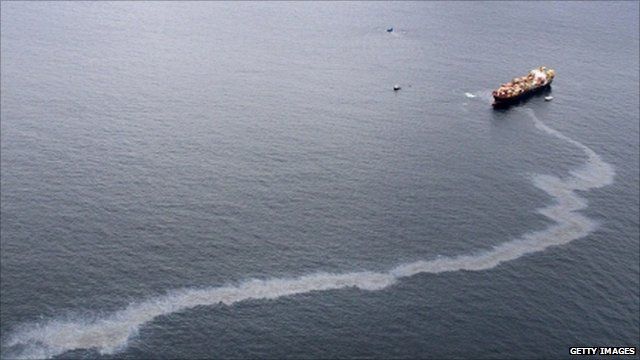 Video
Bad weather hampers New Zealand oil spill teams
Oil from a leaking ship stranded on a reef off the coast of New Zealand has begun washing ashore, as teams work to pump oil off the vessel.
Fist-sized clumps of oil have been found on Mount Maunganui beach on the North island.
The container ship, the 775ft (236m) Rena, ran aground on the Astrolabe Reef on Wednesday.
Andrew McRae from Radio New Zealand said that there are fears of a major environmental disaster should the ship break up releasing all of its cargo into the Bay of Plenty.
Go to next video: Oil from NZ leak ship reaches shore