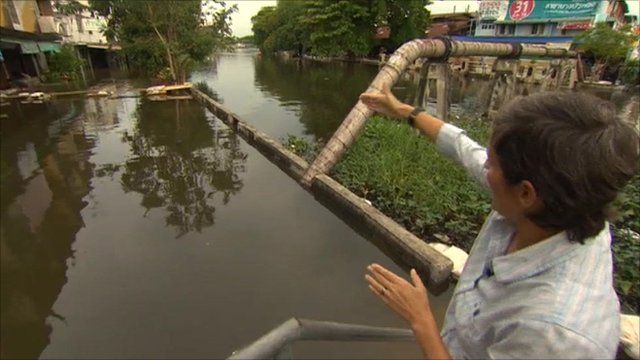 Video
Thailand floods: A race against time
Workers in Thailand are racing to complete walls of sandbags on the outskirts of Bangkok to try and stop the country's worst floods in years from inundating parts of the capital.
The floods have affected two thirds of Thailand and more than 280 people have lost their lives since July.
The BBC's Rachel Harvey has been surveying the situation north of the city and said that it was a "race against time and the weather" to try and build up the city's flood defences.
Go to next video: Thai flood victims queue for meals