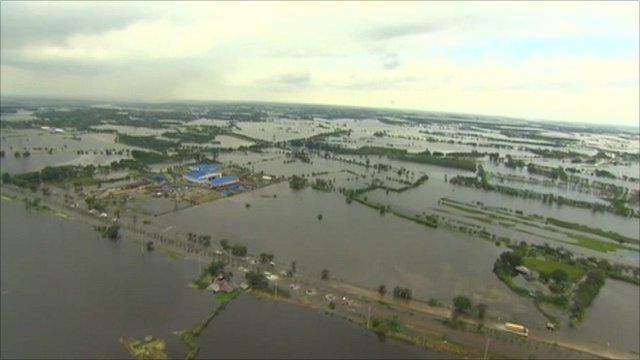 Video
Thailand: One-third of provinces flooded
The authorities in Thailand are continuing efforts to contain the worst floods in 50 years.
More than 300 people have now lost their lives since the floods which began in late July, due to heavy monsoon rains.
Officials say most of Bangkok appears to have escaped the flooding, although some parts of the capital are still under threat.
Rachel Harvey reports.
Go to next video: Thailand floods: Bangkok threatened