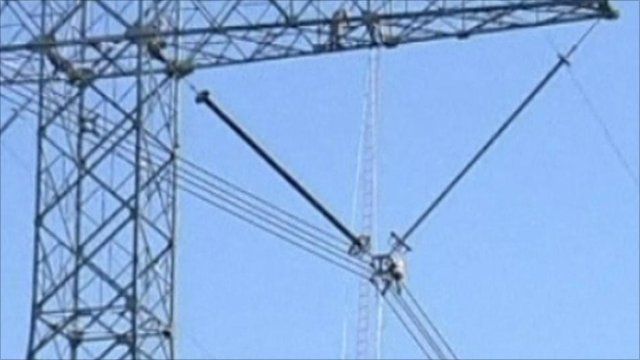 Video
Electrician climbs pylon to fix ultra-high voltage cable
A specialist electrician has carried out repairs on an ultra-high voltage power line in eastern China.
The operation is thought to be the first of its kind.
Backed up by another five experts on the ground, he climbed a giant pylon to replace a brace on the electrical cables.
Trystan Young reports.
Go to next video: Daredevil balances over cliff edge