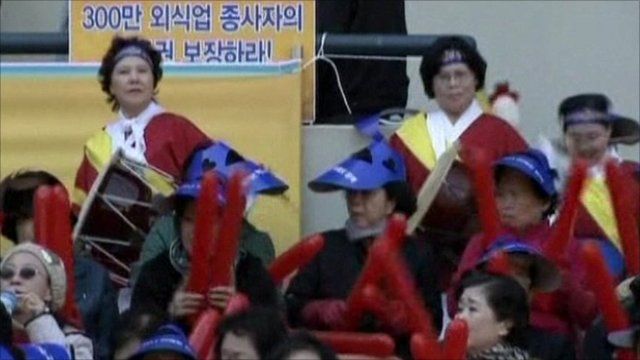 Video
Korean restaurant owners rally against credit card commissions
About 50,000 members of the Korea Restaurant Association rallied against commission rates charged by local credit card companies.
They gathered at Seoul's Olympic Stadium for the protest.
The restaurant owners claim the companies are making "excessive profits" and want current rates that vary between 2.1% and 2.7% lowered to 1.5%.
Xiaoyun Yao reports.