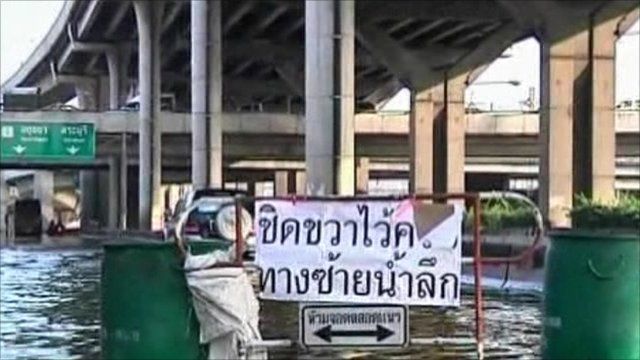 Video
Bangkok districts on flood alert
Residents of seven districts of Bangkok have been told to move valuables to higher ground and be ready to evacuate, as flooding which has swamped northern Thailand approaches the capital.
More than 300 people have been killed in the worst flooding to hit the country in decades.
Officials said earlier this week that the capital would be safe.
The army and volunteers are working to shore up flood defences in Bangkok but there are fears barriers will not hold.
Rachel Harvey reports.
Go to next video: Thai flooding: The picture from above