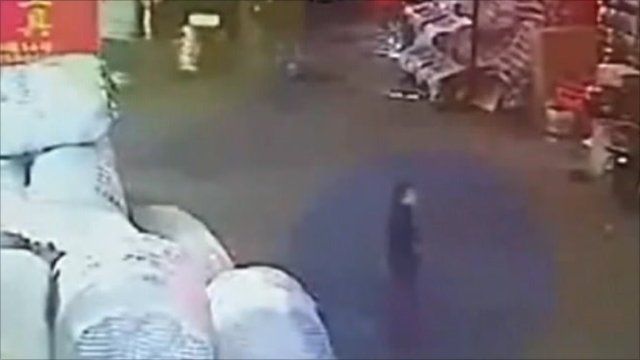 Video
Hit and run toddler in China dies
It is hard to believe that anyone could pass by a child bleeding and unconscious on the street but that is exactly what 18 people did in China when a two-year-old girl was involved in a hit-and-run incident.
State TV broadcast security-camera pictures of the girl, who subsequently died, provoking a nationwide outcry and an outpouring of sympathy.
Martin Patience has been to the town in southern China where it all happened.
This video contains some disturbing images
Go to next video: Outcry in China over hit-and-run