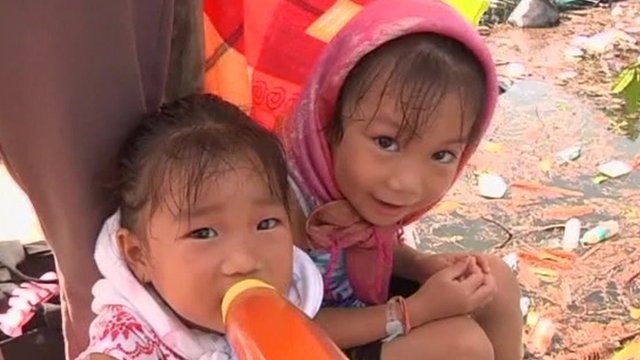 Video
Thailand floods: Public confidence 'being eroded'
Floodwaters are creeping further into the Thai capital, Bangkok, with residents of six more districts told to move to higher ground.
Thailand is grappling with its worst floods in five decades.
Heavy monsoon rains since the end of July have flooded swathes of the country and left more than 350 people dead. About a third of all Thai provinces are affected by the flooding.
The BBC's Rachel Harvey in Bangkok says that the government claims to be doing all it can, but that the situation in Thailand remains very confused and that public confidence is being eroded.
Go to next video: Bird's eye view of Bangkok floods