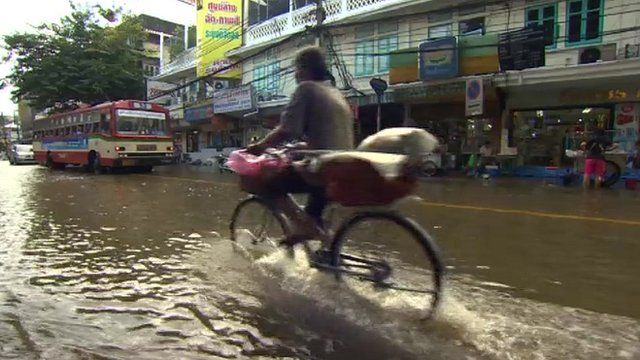 Video
Thai PM: Floods threaten all parts of Bangkok
Thailand's Prime Minister has warned that parts of Bangkok could be flooded for up to a month and said that some areas of the capital could be inundated by up to 1.5 metres of water.
Floodwater has engulfed a new area of the city, Bang Phlad, a riverside district some way from Bangkok's three swamped northern districts.
Residents have been told to urgently evacuate. From Bangkok, Rachel Harvey reports.