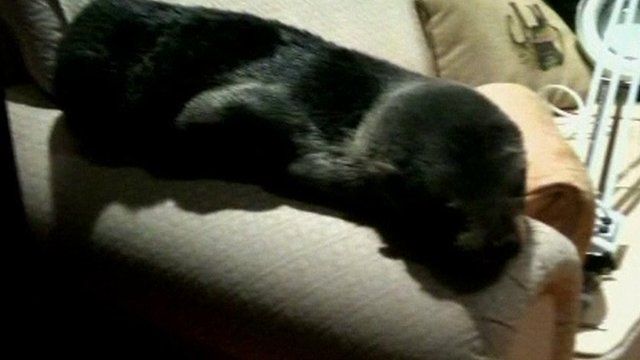 Video
Baby seal wanders into New Zealand home
A New Zealand woman has had an unexpected visitor; a baby fur seal wandered into her house and was found resting on her sofa.
The fur seal, nicknamed Lucky, managed to walk across a busy road, through a cat flap, and up some stairs into the kitchen before climbing on the sofa in Annette Swoffer's lounge.
Conservation workers managed to get Lucky off the couch, and he was released back into the sea.
Lucy Hockings reports.