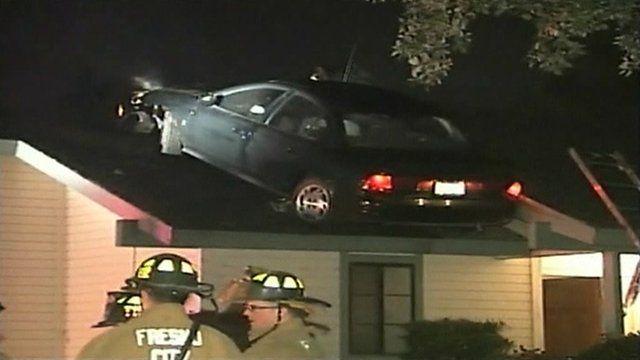 Video
Car removed from Californian roof after crash landing
Police in California have been dealing with the aftermath of an unusual car crash - removing the vehicle from the roof of a house.
The driver, who fled the scene in his boxer shorts, is said to have lost control in foggy conditions, and hit some large rocks that sent the car flying into the air.
Two people were in the house at the time, but were unharmed. The driver was later picked up by police, and was also unhurt.
Go to next video: Luxury cars in Japan motorway pile-up