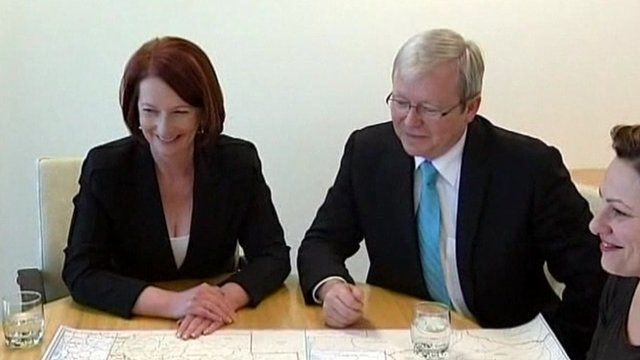 Video
Australia's Foreign Minister Kevin Rudd resigns
Australia's governing Labour party is in turmoil after the resignation of Kevin Rudd as Foreign Minister.
Rudd was previously the country's Prime Minister before he was ousted by Julia Gillard - and there is intense speculation he is planning to get his own back and try for the top job again.
Duncan Kennedy reports from Sydney.
Go to next video: Kevin Rudd resigns as Foreign Minister