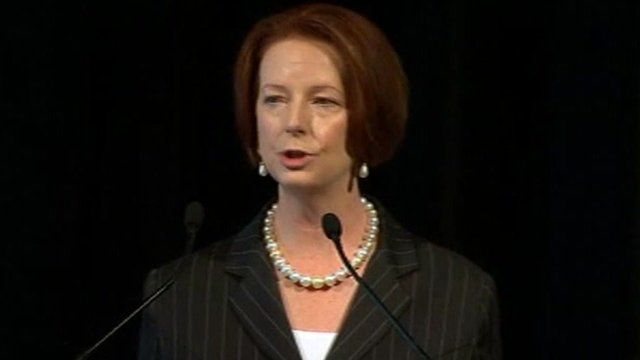 Video
Australia PM Julia Gillard sets out Afghan exit plan
Prime Minister Julia Gillard says Australia will withdraw its troops from Afghanistan earlier than planned.
Ms Gillard made the announcement in a speech in Canberra, and ahead of a key Nato conference on Afghanistan in Chicago next month.
She said troops would begin pulling out this year and most would be home by the end of 2013 - an election year in Australia.
Most international troops are due to leave Afghanistan by the end of 2014.
Go to next video: Obama: More US troops in Australia