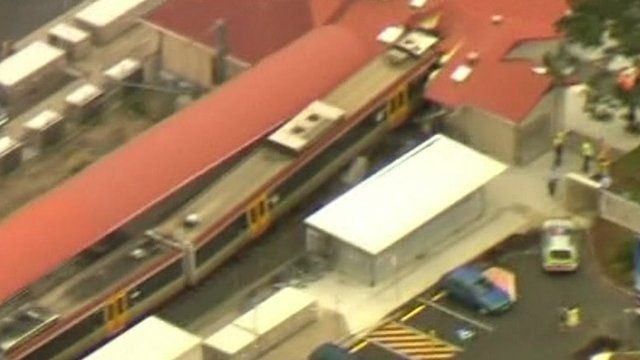 Video
Derailed train smashes into Cleveland station in Brisbane, Australia
A passenger train has derailed and smashed into a station platform in Brisbane injuring 14 people.
Ten were taken to hospital suffering minor injuries but all have been released.
The train damaged part of the platform building at Cleveland station and the men's toilet.
The female toilets were also badly damaged and one woman was trapped inside after the impact, but managed to escape without injury, local media reported.
Police are investigating what caused the accident.
Go to next video: 'Cleaner' crashes train in Sweden