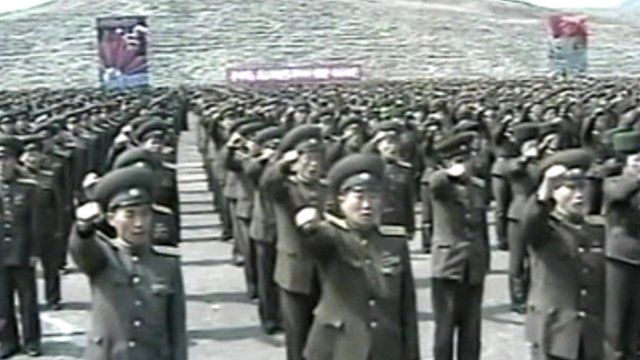 Video
North Korea issues fresh warning of war
North Korea has warned that war could break out at any moment, as tensions mount on the Korean peninsula.
South Korea had raised its alert level amid indications that the North is preparing for a missile test.
The situation is under discussion at a G8 meeting of the world's leading foreign ministers in London.
They are expected to urge North Korea to abandon any planned missile launches.
Lucy Williamson reports from the South Korean capital, Seoul.
Go to next video: G8 pledge on N Korea and sexual violence