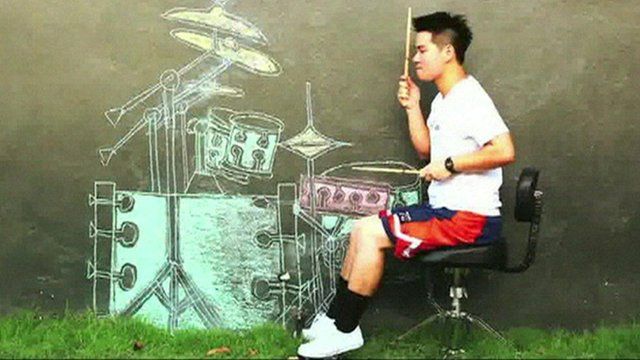 Video
The air-drumming internet hit
Weerachat Premananda Jr has become an internet hit with his exceptional air drumming talent.
A Thai musician and his extraordinary air drumming have become an internet hit after racking up more than 200,000 hits on YouTube.
Weerachat Premananda Jr's performance is so natural that many viewers are deceived, believing he is the real deal.
Jonathan Wells reports.