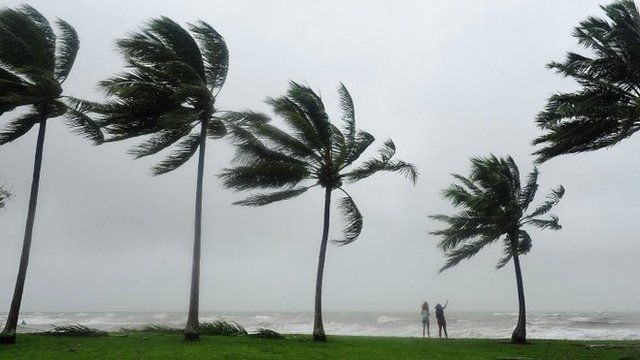 Video
Australia Cyclone Ita 'lifted roof off pub'
Residents in northern Queensland are surveying the damage after Cyclone Ita brought winds of up to 230km/h (140mph) to north-eastern Australia.
Peter Scott, Mayor of Cooktown, told the BBC that although the winds were "fairly scary", the damage was limited to dozens of houses.
Some communities have been left without power but no casualties have been reported.
"One of our dear old pubs has had its roof lifted off," Mr Scott explained.
Go to next video: Cyclone sparks fears in Cooktown