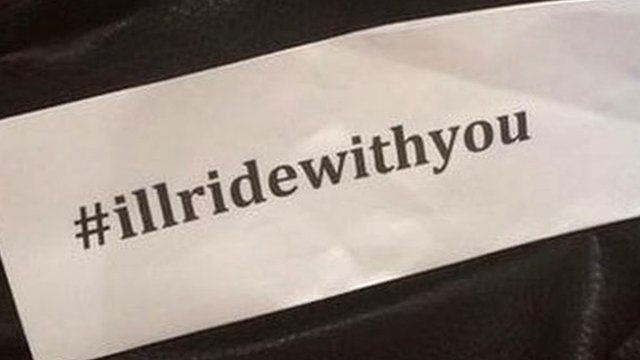 Video
Big response to Muslim solidarity hashtag in Australia
As a siege ends in a cafe in Sydney, thousands of messages of support have been posted online for Muslims in Australia who are afraid of an Islamophobic backlash.
The inspiration was a post on social media by Rachael Jacobs, who said she had seen a woman she presumed was Muslim silently removing her hijab while sitting next to her on the train.
The story of Rachael's encounter with the woman inspired Twitter user Tessa Kum to start a hashtag IllRideWithYou.
''It has been amazing to watch it take off,'' she said. ''I've just been so overwhelmed at how many people have picked it up.''
Go to next video: Hostages flee Australia siege cafe