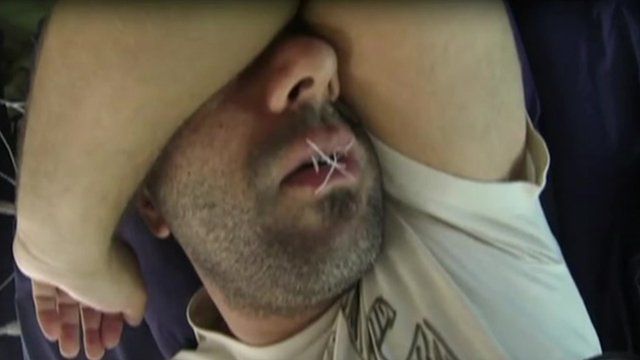 Video
Australia's controversial Papua New Guinea asylum centre
It is a year since violence erupted at Australia's offshore detention centre for asylum seekers on the remote island of Manus in Papua New Guinea.
One person was killed and more than 70 injured after protests against living conditions turned into wider violence involving camp guards and local people.
Under Australian policy, all asylum seekers arriving by boat are sent to the centre.
Even if they are found to be refugees, they will never be allowed to go to Australia but will be forced to settle on Papua New Guinea.
Journalists are not allowed in the camp but the BBC's Fariba Sahraei has been in contact with detainees and travelled to Manus to investigate the impact of this controversial policy.
Go to next video: Australia asylum protest escalates