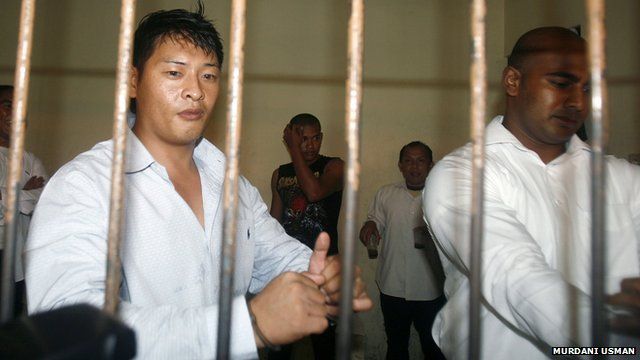 Video
Bali Nine pair await death sentence appeal verdict
Lawyers for two Australians facing execution in Indonesia will hear a court decision on Thursday on their appeal against the president's refusal to grant the men clemency.
Andrew Chan and Myuran Sukumaran, part of the Bali Nine, a drug-smuggling ring, were sentenced to death in 2006 and have seen all their judicial appeals fail, including an appeal for clemency to the Indonesian President, Joko Widodo.
There has been international outrage at their planned executions and the case has soured relations between Indonesia and Australia.
Katie Dahlstrom reports.
Go to next video: Abbott: We deplore death penalty