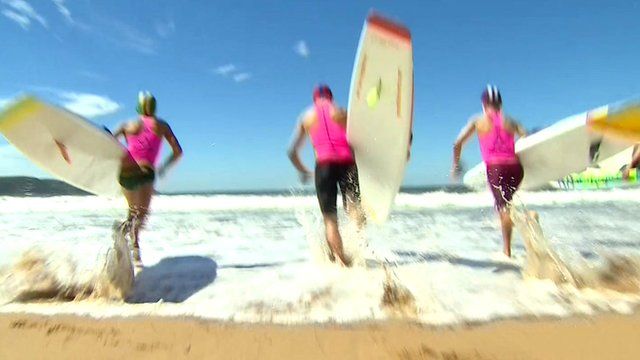 Video
Young Australia surfers taught to save lives
Swimming and surfing maybe Australian obsessions, but they can be dangerous.
Ocean currents are the country's deadliest natural hazard ahead of bushfires and floods.
But the number of people drowning in Australia continues to fall.
That is partly because of how children are taught to be safe in the water.
Phil Mercer reports from New South Wales.
Go to next video: The Aussie surfer turned entrepreneur