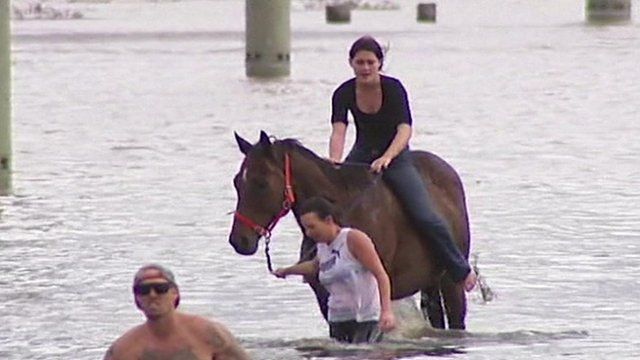 Video
Australia storms: Heavy rain and strong winds in NSW
Heavy rain and strong winds have continued to batter New South Wales in Australia.
The storm has caused millions of dollars worth of damage. Three people have died trapped in their home by floodwaters and three others are missing after their cars were washed away.
A cruise ship that was stuck at sea during the storm, with thousands of people on board, has now docked in Sydney. The authorities there have urged people to avoid all unnecessary travel.
Go to next video: House washed away in Australia storm