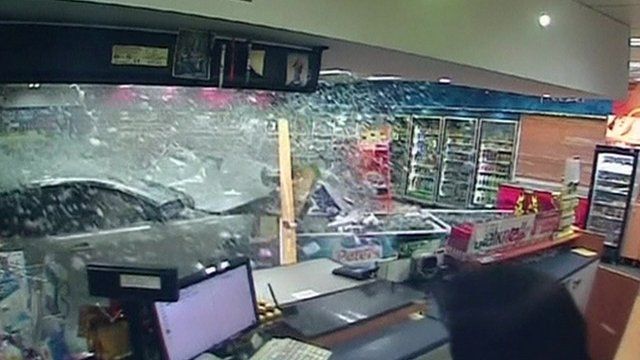 Video
CCTV footage: Car ploughs into service station in Australia
A woman had a lucky escape when a car ploughed into a service station in Sydney, Australia.
Catherine Crawford was thrown to the ground by the impact of the crash, but escaped injury.
Three occupants of the car were treated at the scene and taken to hospital. A fourth man, believed to be the driver, fled the scene.
Go to next video: Man jumps through window to stop thief