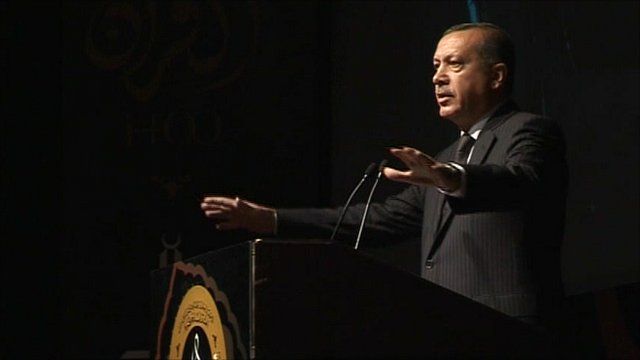 Video
Recep Tayyip Erdogan facing crucial Turkey vote
Turkey's Prime Minister Recep Tayyip Erdogan's referendum on constitutional reform is being seen as a vote of confidence in his leadership.
The proposed reforms include controversial changes to the judiciary.
A positive result is expected to help the country in its bid to join the EU, by finally dissociating it from remnants of autocratic rule.
But opposition parties say the changes will give the government more control over the appointment of senior judges.
Jonathan Head reports.
Go to next video: Turkey's controversial constitution vote