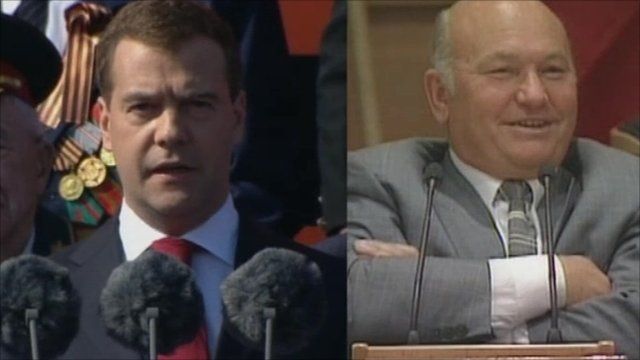 Video
Moscow Mayor Yuri Luzhkov sacked by President Medvedev
President Medvedev sacked the Mayor of Moscow on Tuesday after weeks of back biting between the two men.
Yuri Luzhkov has been running Moscow for 18 years and is close to Prime Minister Vladimir Putin.
But he has been criticised for his wife's business dealings, Moscow's terrible traffic congestion and his handling of the wildfire crisis this summer.
The Mayor of Moscow is not an elected position so the President will now appoint a new one.
Steve Rosenberg reports.
Go to next video: Could expats spend less in Moscow?