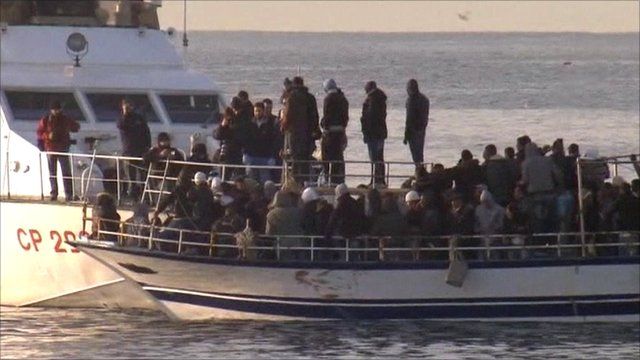 Video
Migrants fleeing North Africa turmoil land on Lampedusa
About 1,000 North African migrants, on a dozen boats, have reached the Italian island of Lampedusa overnight.
Others have been sighted approaching the island, off the coast of Tunisia. Most of the migrants are said to come from Tunisia amid turmoil there and in neighbouring Libya.
Senator Lucio Malan, of Italy's People of Freedom Party, told the BBC that the problem was not only Italy's, but an issue for the entire European Union.
Several thousands of immigrants have arrived on the Sicilian island since mid-February.
Go to next video: Italy prepares for N Africa refugees