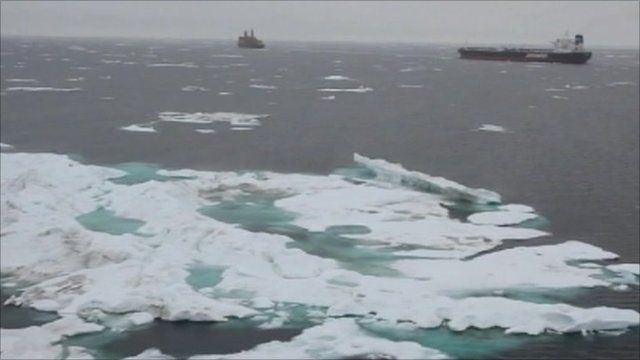 Video
Tribunal rules against BP tie-up with Rosneft to explore Arctic for oil
A tribunal has ruled against British energy giant BP's tie-up with Russia's Rosneft to jointly explore for oil in the Arctic.
The arctic ruling marks a major blow to both BP, still reeling from the Gulf of Mexico oil spill, and the Russian government, which has struck a series of deals this year with international energy majors to develop its oil and gas industry.
John Moylan explains.
Go to next video: BP and Russia's Rosneft sign Arctic oil deal