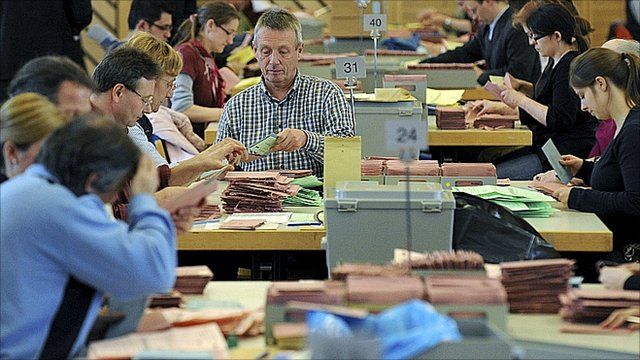 Video
German chancellor Merkel 'loses key state election'
German chancellor Angela Merkel has suffered a major blow as her Christian Democrat party appears to have lost power in the key state of Baden-Wuerttemberg.
It has been governed by the Christian Democrats since 1953.
The preliminary results gave the Greens 24.2% and their Social Democrat allies 23.1%, with Mrs Merkel's party on 39% and its Free Democrat (FDP) allies on 5.3%.
Steven Evans reports.
Go to next video: Anti-nuclear protests in Germany