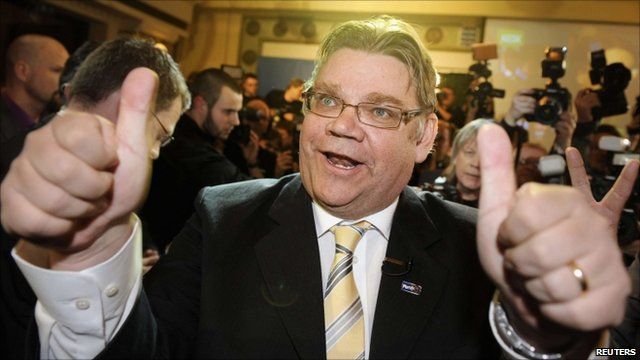 Video
'We are not extremists' say nationalist True Finns
A nationalist party has taken nearly a fifth of votes in Finland's general election, the electoral commission says.
The True Finns finished just behind the conservative NCP and the Social Democrats on around 19%.
While the Social Democrats have called for changes on EU bail-outs, including the planned Portuguese rescue, True Finns opposes the plans altogether.
Their party leader Timo Soini said they would "negotiate with other parties regarding European union issues".
Go to next video: Concern over cost of EU bail-outs