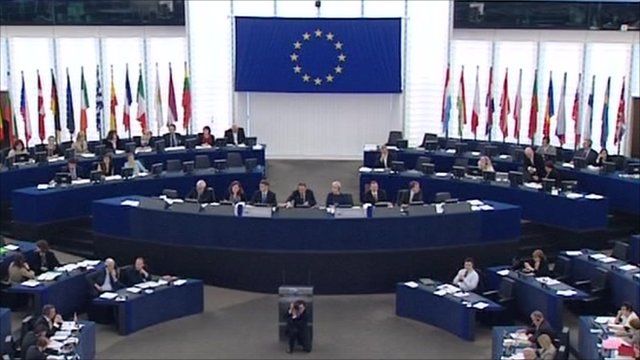 Video
European parliament ponders tighter codes of conduct
The European Parliament says it will implement much tougher rules on ethics and lobbying following a cash-for-questions story in the UK's Sunday Times newspaper.
Several MEPs were apparently willing to accept money in return for tabling amendments.
Many MEPs hold second jobs, leading to concerns about conflicts of interest, and a parliament task force meets for the first time on Tuesday to begin work on a stricter code of conduct for its members.
Chris Morris reports from Strasbourg.
19 Apr 2011

From the section

Europe