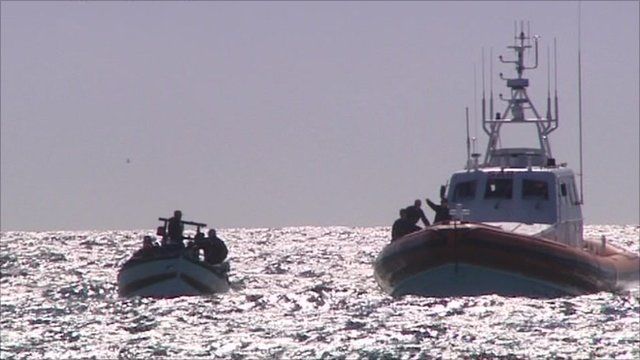 Video
Will border controls be reimposed in Europe?
Border controls could be temporarily reimposed as a "last resort" within the passport free Schengen area in Europe, under proposals to be announced by the European Commission.
The move follows concern about the arrival in Italy this year of thousands of migrants from North Africa.
Plans to alter the arrangements that govern the Schengen area are due to be finalised at a European summit next month.
Chris Morris reports.
Go to next video: France-Italy border review agreement