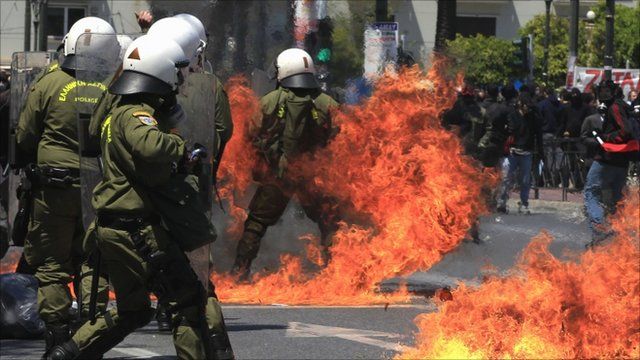 Video
Protesters clash with police in Athens as Greece strikes
Police in Athens have clashed with groups of demonstrators as thousands marched through the city in protest at government austerity measures.
Dozens of hooded youths hurled stones and petrol bombs at police, who responded with rounds of tear gas.
The march, called by Greek unions, is part of a 24-hour strike that has brought most public services to a halt and paralysed transport networks.
Go to next video: Will Greece need more money?