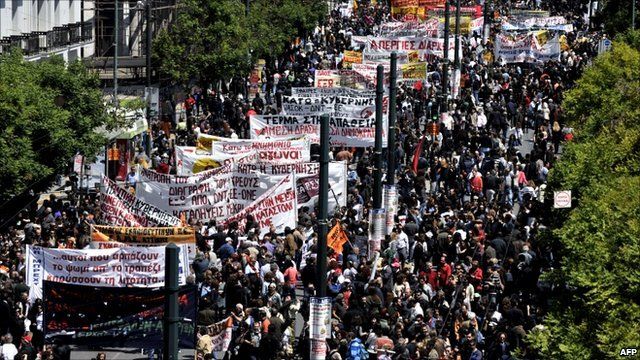 Video
Greece may need second financial bail-out
In Athens, police have clashed with demonstrators as thousands marched through the city opposing the government's austerity measures.
Ministers want even more cuts to deal with the budget deficit, but unions say the policies are pushing the Greek economy over the edge.
Stephanie Flanders reports from Athens, as speculation grows that the government might need more help from the international community.
Go to next video: Clashes in Athens during strike