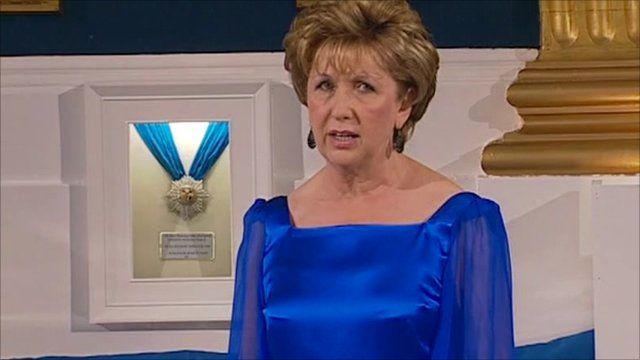 Video
Ireland: Queen's visit marks new chapter, says McAleese
The Irish President, Mary McAleese, has described the Queen's visit to the country as the culmination of the peace process.
Her speech, made with the Queen sitting at her side, came at the start of a state banquet at Dublin Castle.
She said collaborative efforts by the two governments had benefited people on both islands and the past no longer threatened to overwhelm the present or the future.
Mrs McAleese said the Queen's visit marked a new chapter in the UK/Ireland relationship.
Go to next video: Queen offered a pint on Guinness tour