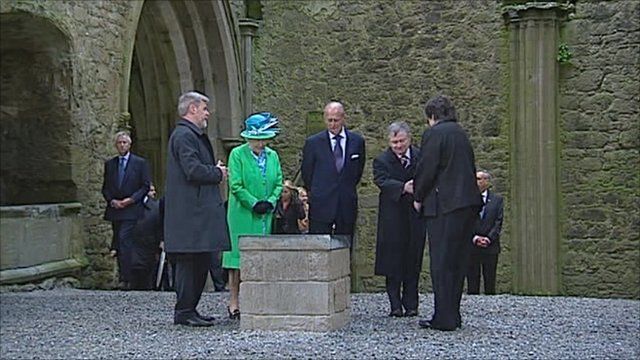 Video
Queen visits the Rock of Cashel and Cork's English Market
The Queen has been to Tipperary to visit one of Ireland's most popular tourist sites, the Rock of Cashel, on the final day of her four-day state visit.
The Queen and Prince Philip were shown around the historic castle and listened to singing from school children.
Later she visited the historic English Market in Cork, which was given its name in the 1840s by the Protestant upper classes who frequented it to distinguish from another market which was used more by the city's Irish Catholic inhabitants.
The BBC's Chris Buckler was at the Rock of Cashel and Jon Sopel was in Cork.
Go to next video: Irish toast to Queen's humility