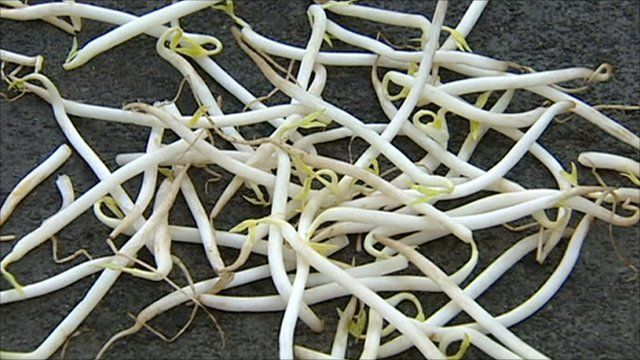 Video
E. coli outbreak: German beansprouts are new suspect
A farm near Hamburg in Germany has been identified as the most likely source of the E. coli outbreak which has killed 22 people and infected more thean 2,000 others.
Health officials are advising people not to eat beansprouts from the farm, south of Hamburg.
Meanwhile agriculture ministers are holding emergency talks to discuss the impact of the outbreak on vegetable farmers across Europe, particularly in Spain where the outbreak was previously thought to have originated.
Peter Biles reports.