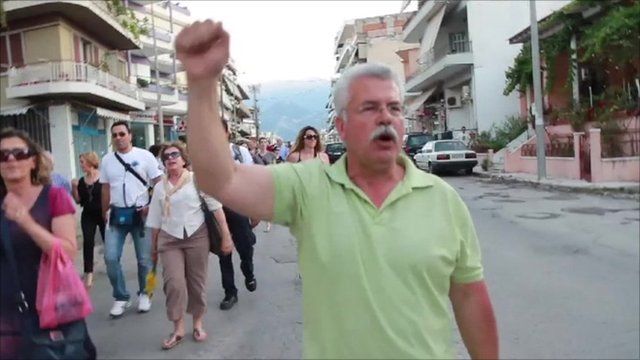 Video
Greek government faces vote of confidence
The Greek prime minister is facing a vote of confidence in parliament in the first step towards gaining a 12 billion euro ($17bn; £10bn) loan.
If George Papandreou's government survives the vote, parliament will be asked to introduce further austerity measures to secure the loan.
But it is proving deeply unpopular among Greeks, with thousands of people from the so-called Indignant Movement expected to join anti-government protests outside parliament in time for the vote.
Malcolm Brabant joined a group marching from the historic southern town of Sparta.