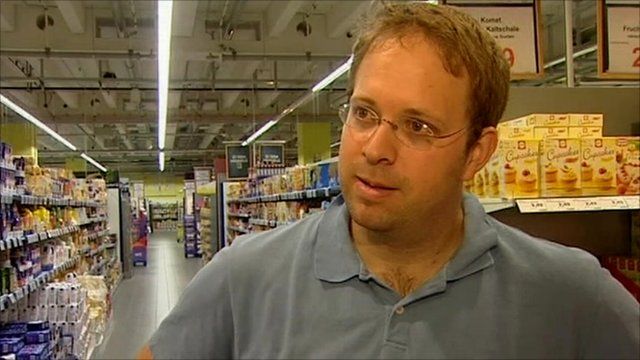 Video
Food labelling: What do you think?
The European Parliament is voting on Wednesday on proposals to change the rules on food labelling.
The new rules will make the nutritional labelling of pre-packed foods mandatory across the European Union.
The amount of energy, fat, saturates, carbohydrates, proteins, sugars and salt per 100g or 100ml of food will have to be shown legibly on food packaging. The legislation will also mean that ingredients which could cause allergic reactions must be highlighted.
In addition, the country of origin of certain foods, including beef, pork, lamb, goat, poultry, honey, olive oil, fresh fruit and vegetables, must be stated on the label.
BBC News spoke to people in the UK, Germany and Poland to find out how much they care about food labelling, and whether they think the new rules will make any difference to their shopping habits.
05 Jul 2011

From the section

Europe