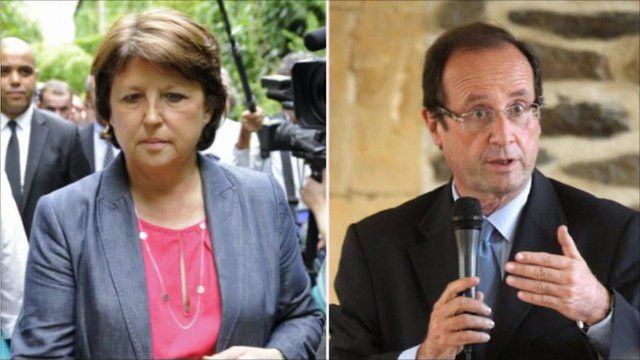 Video
Key point in French Socialist contest
Nominations for who will lead the French Socialist party's campaign for the presidency in 2012 close on Wednesday.
All eyes are on two front-runners, the current and former party leaders Martine Aubry and Francois Hollande, but Dominique Strauss-Kahn cannot be ruled out as a last-minute entrant.
The former IMF chief is accused of sexually assaulting a maid in a New York hotel on 14 May, but doubts have recently emerged about the strength of the case against him.
The party's two-round, US-style primaries are scheduled for 9 and 16 October.
Hugh Schofield reports.
Go to next video: Strauss-Kahn released from house arrest