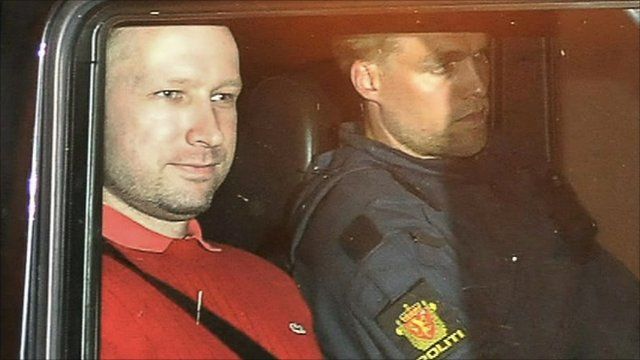 Video
Norway: Anders Behring Breivik 'believes he is at war'
The lawyer defending Anders Behring Breivik, who admitted carrying out Friday's mass killings in Norway, says his client is probably insane.
Mr Breivik's lawyer, Geir Lippestad, said his client believed that he was in a war and that he would be vindicated in 60 years' time.
The bombing in Oslo and shooting spree on a nearby island killed 76 people. Mr Breivik is facing terrorism charges.
Jon Brain reports.
Go to next video: Breivik's father 'so shocked'