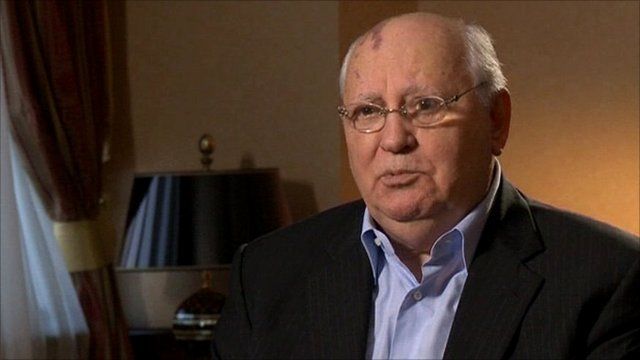 Video
Mikhail Gorbachev on Communism: 'I was a loyal person'
It is 20 years this month since the attempted Soviet coup tried to stop the reforms of Mikhail Gorbachev.
The coup failed, but led to the end of Soviet Union and over 70 years of Soviet Communism.
It was an astonishing historical turnaround. Many people at the time thought the USSR and the Cold War might go on indefinitely.
So how did Gorbachev, a product of the system, emerge as a reformer who destroyed it?
He spoke exclusively to the BBC's Bridget Kendall about why he joined the Communist party and how he came to start questioning the legacy of Joseph Stalin and the Soviet system.
Gorbachev: The Great Dissident can be seen on BBC World News at 0930 and 2130 GMT on Saturday 13 August (Check BBC World News TV Schedules for local screening times)
12 Aug 2011

From the section

Europe