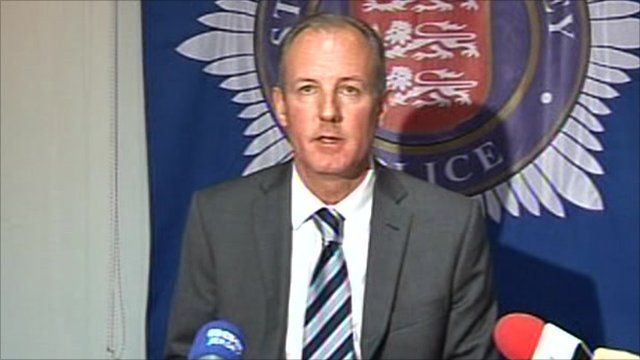 Video
Police call for information on Jersey knife attack
Six people are dead after a stabbing at a property in St Helier, police say.
Police were called to a flat at Victoria Crescent, Upper Midvale Road, at 15:00 BST after reports of a multiple stabbing incident.
A 30-year-old man has been arrested at the general hospital, where he is recovering from surgery.
Detective Superintendent Stewart Gull from States of Jersey Police has appealed for anyone with information to come forward.
"Clearly this complex investigation is in its very early stages, and we are piecing together information now as we try to establish exactly what has happened," he said.