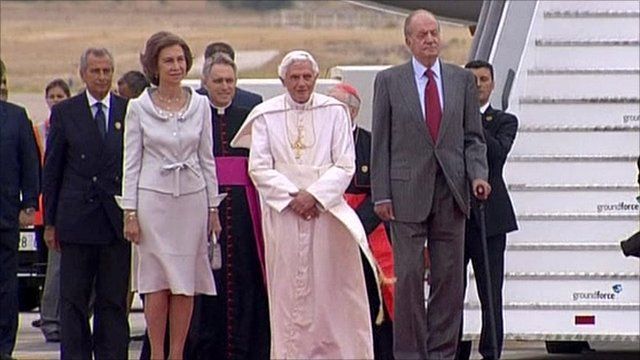 Video
The Pope arrives in Spain amid protests
The Pope has arrived in Madrid to attend a youth festival, amid protests about how the trip is being funded.
Some demonstrators clashed with police after marching to the central Sol Square in the Spanish capital on Wednesday evening.
Earlier, Spanish police arrested a Mexican student for allegedly plotting to gas the anti-Pope rallies.
Up to a million pilgrims from across the world have gathered in the city for the six-day World Youth Day festival.
The event culminates in an open-air mass on Sunday celebrated by Pope Benedict XVI.
Go to next video: Scuffles at Spanish protest over Pope